By using Polarbackup, you will be backing up your valuable data to the Cloud.
Data on the Cloud does not get affected by any malware that could affect your files locally on your computer.
Since Polarbackup has a versioning feature, you can always recover (restore) the old (not-affected) versions of your files from your backup as described below.
1. Open your Polarbackup desktop software → Click Restore.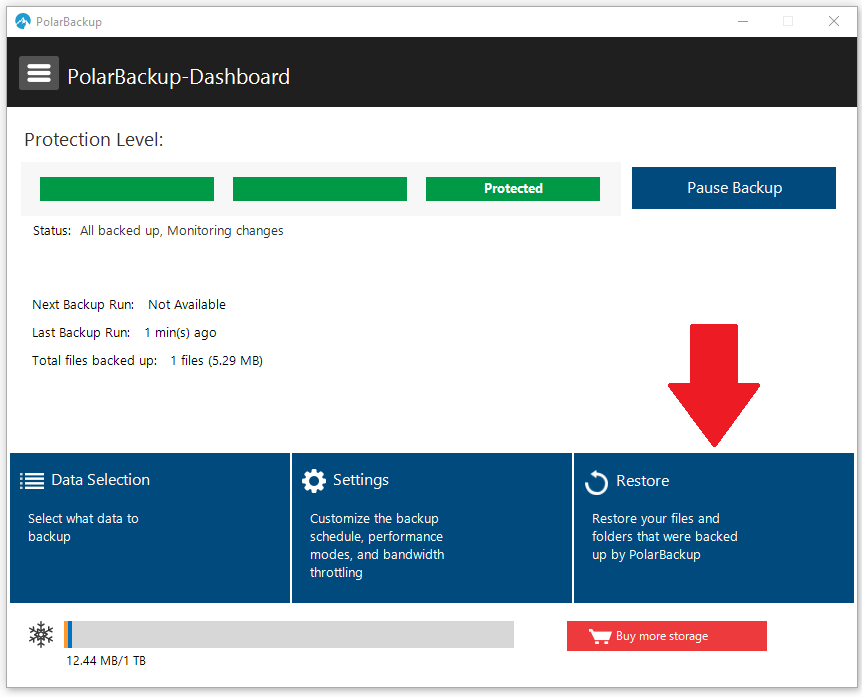 2. From the window that will appear, use the Computer Name drop-down menu to select the name of the computer that you want to restore from its backup.

3. Select the data that you want to restore and click on the Next button.
4. From under the Restore Location, select the Restore to an alternate location, and browse for any alternative location you prefer restoring to it.

5. From under the Restore date range, enable the Restore files within the specified date range → Select the Use Backup Date → Un-check the From option (No need for it) → Check the To option, and set the date to be from before the malware attack.

6. Click the Next icon to start the restore process.